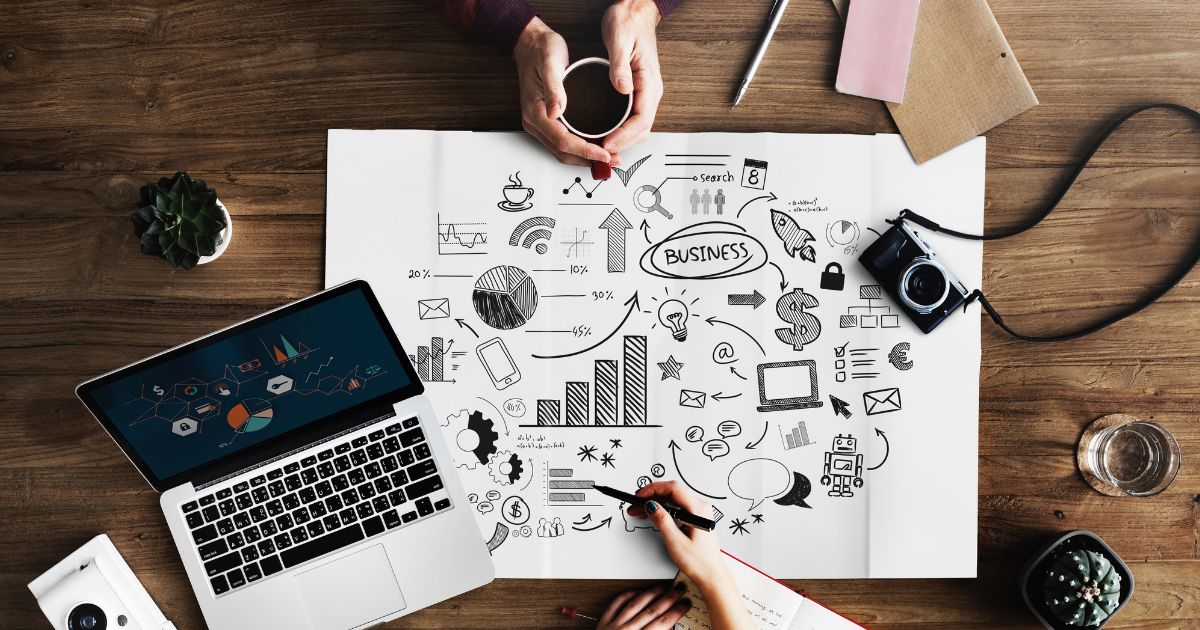 At this age, the vast majority of initial search and filtering processes are done online. From finding a prospective customer, supplier or investor, to purchasing a suitable property, a particular service or investing in a promising business idea, more and more business decisions and transactions begin and end on the Internet.

As a result, a website has become an essential component for any business to thrive. For business owners, failing to have an online presence in the form of a corporate website means you are missing a huge potential to achieve your business goals. Let us take a closer look at the benefits of having a predominant presence on the Internet and how it can improve and grow your business.

Credibility and Professionalism
---
A corporate website has the ability to influence the way people would see your company and business operations. Generally, having a well-designed website with useful information gives off the impression that you are running a legitimate and reliable business. Once visitors are convinced that your business can be trusted, it would be easier to convert them into potential clients. Word of caution, if you do not have a good website, it may turn people off and they would not want to have anything to do with your company. Thus it is crucial to create an informational and impressive website.
 
Accessibility and Usability
---
Another benefit of having a website is it enables current and potential clients to easily get in touch with you, find out more about your business as well as the products and services you have to offer. At the same time, you are also in control of the type and extent of information displayed about you and your business, and you can determine how your clients communicate with you, either through a contact form, email or phone.
 
Return on Investment
---
In the beginning, you are expected to spend quite a bit of money, time, effort and resources on building your website. The general rule of the thumb is the more features you add, the higher amount of investment is expected to come out of you. Even so, the money, time, effort and resources vested in it is well worth it. Investing in a quality website provides an excellent return on investment as it will greatly help you to increase your sales, profits and the value of your business in the long run.

Efficient and Effective Marketing Tool
---
A website is an excellent marketing tool. Unlike conventional marketing channels, the price of investing in a website is more affordable. Furthermore, it has the tendency to produce exceptional and sustainable results from the very beginning and many more years to come, making it one of the most cost-efficient ways to run a better-functioning business.

Another advantage of having a website is that you are but a few steps away from tapping into other forms of digital marketing channels, such as social media marketing, email marketing, search engine optimization (SEO), pay-per-click- advertising, and online business listings.

Reaching out to Targeted Prospects
---
Whether you are a budding entrepreneur or an established company with a mission to build your current clientele within your locality, having a website enables you to reach a broader range of potential clients across the globe. For those who are looking at expanding on a global scale, your business will stand to benefit more if you can make your products or services readily available to a global audience.

Enhance Customer Service and Support
---
Adding in value-added services on your website such as a section on frequently asked questions (FAQs), online customer service representatives who can interact with your clients in real-time or a reliable online sales platform can potentially improve the overall customer service experience for your clients as they are able to get immediate feedback. In return, your clients will be happier and are more likely to become returning clients, or even, your brand ambassadors.

A corporate website certainly comes with a great deal of benefits and it is not far-fetched to say it can have a crucial role in the success and growth of your business. While it may seem like there is a lot of work involved to build a good and effective website, the investment you make will pay off as soon as the website is in place. Just make sure it is well-designed and well-maintained, otherwise, the results could be counterproductive.