Work with us to get your business an outstanding digital profile with a tailored-made website.
Find out why we choose Drupal over other popular CMS and if Drupal is the right choice for your website.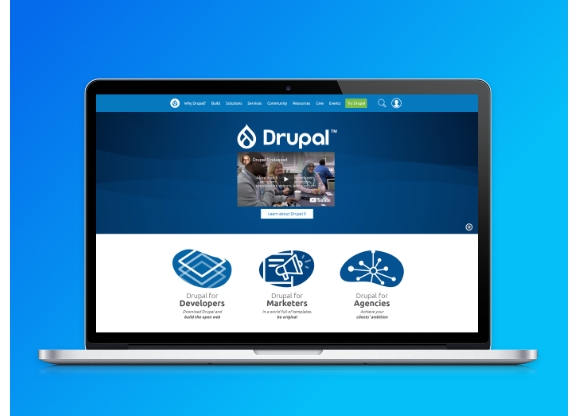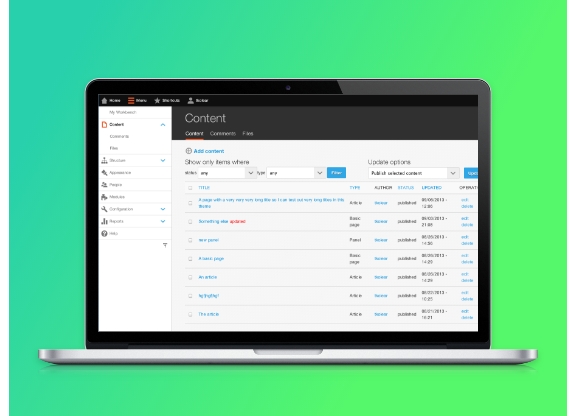 Our Reasons
Why Our Web Developer Think Drupal Is The Best Content Management System (CMS)
Drupal's concentrated innovation brings value and new capabilities for successful digital experiences to all of our partners.
Security
Of the 8000 hacked websites scanned by Sucuri, only 2% are built with Drupal. Research by Imperva reveals that Drupal is more secure than its popular counterparts. 
Also, Drupal maintains transparency with their up-to-date security report page. This is why Drupal is favoured by government institutions.

Scalability
Drupal is designed from its core to have highly integratable modules, to give your websites all manner of functional extensions.
In terms of traffic, a well-tuned installation of Drupal can handle up to millions of visitors each day.
User-friendliness
You may have heard that Drupal is complex to use. But that's not quite the whole truth.The only hard part is the coding and development aspect, which is the developer's job anyway. 
Whatever you will be interacting with will be easy to use. Drupal has features such as Layout Builder that makes editing the website as easy as dragging and dropping.

Reliability
Drupal has been powering websites for years, constantly being updated and stable throughout. With the latest version being Drupal 8, they support anyone using older versions for 5 years. 
As for performance, Drupal is less resource-intensive than its CMS counterparts. These are just some of the reasons more than 1,000,000 websites run on Drupal.
All CMS are unique on its own
Drupal is a Content Management System just like Wordpress and Joomla, but they're not built the same. 
Here's a summary of the difference of these CMS.

It is easy to add content on Drupal. The custom content types are flexible and offer plenty of options for your content layout. It also has features such as Layout Builder that makes editing the website as easy as dragging and dropping.

Creating and publishing content in WordPress is simple. It has what we call a 'What You See Is What You Get' website builder where you can edit your content with ease.

Although Joomla is particularly useful for developers, you can still use it even if you don't want to ever touch a line of code. It's easy for content editing.

Drupal is best for a highly customised site that needs to handle a lot of data. It also gives you a high degree of control over your users and their permissions, and it can even handle multilingual sites out of the box.

WordPress offers you the flexibility and freedom to build any kind of website. There are plenty of ready-made and third-party themes and plugins to enhance your website.

Joomla gives you lots of flexibility and it's a good choice if you're building something complicated or bespoke. However, many of the more useful plugins for Joomla are only available as paid add-ons.

Drupal is the CMS behind some major websites, including NASA and Tesla. It's ideal for community platforms, sites with multiple users, and sites which require complex data organization.

WordPress is the world's most popular CMS, and it powers around 35% of all websites on the internet. It is suitable for setting up simple and straightforward blogs.

Joomla second biggest open source CMS offering in the market with over 2.5 million installations. It's suitable for smaller and medium-sized projects in e-commerce, community platforms, social publishing, and social networking.

Drupal is quite complicated and does require a lot of technical expertise to change the appearance of your site or add extras features. No worries, you've got us at your fingertips.

WordPress does not require any technical skills or coding knowledge. It has a block editor which is a drag & drop page builder plugins to edit your website layout.

Joomla can be pretty complex and  novice may find the administration tricky. It's designed for setting up community websites and intranets, although its extensions allow for some customization.

Drupal is offers top-notch security for your website. It has regular security patches and updates to keep your website invulnerable.

WordPress is prone to spam attacks, as it is highly targeted by hackers' attack. Generally, it is not a good choice for websites handling sensitive information.

Joomla has reliable security, but in comparison with other CMS, its security level is lower as it is vulnerable to threats.

Most Drupal websites have a heavily customized theme and complicated data management.   Well, all good things come with a price. :)

WordPress projects mostly comes with an affordably priced business plan, due to its widely application of ready-made template.

You may find yourself paying for some extensions to add more functionality to your Joomla website. 
Knowing If Web Development using Drupal CMS is right for you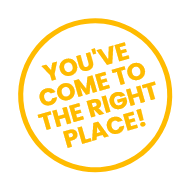 Every website shares different objective as there are no two businesses exactly alike. Therefore, the platform of choice depends on your objectives and requirements. It is never a matter of one CMS being better than the other. 
To sum it up, Drupal is your best choice if you're looking for:
Ready for bring your ideas to life? Let's talk!
We're excited to hear from you.