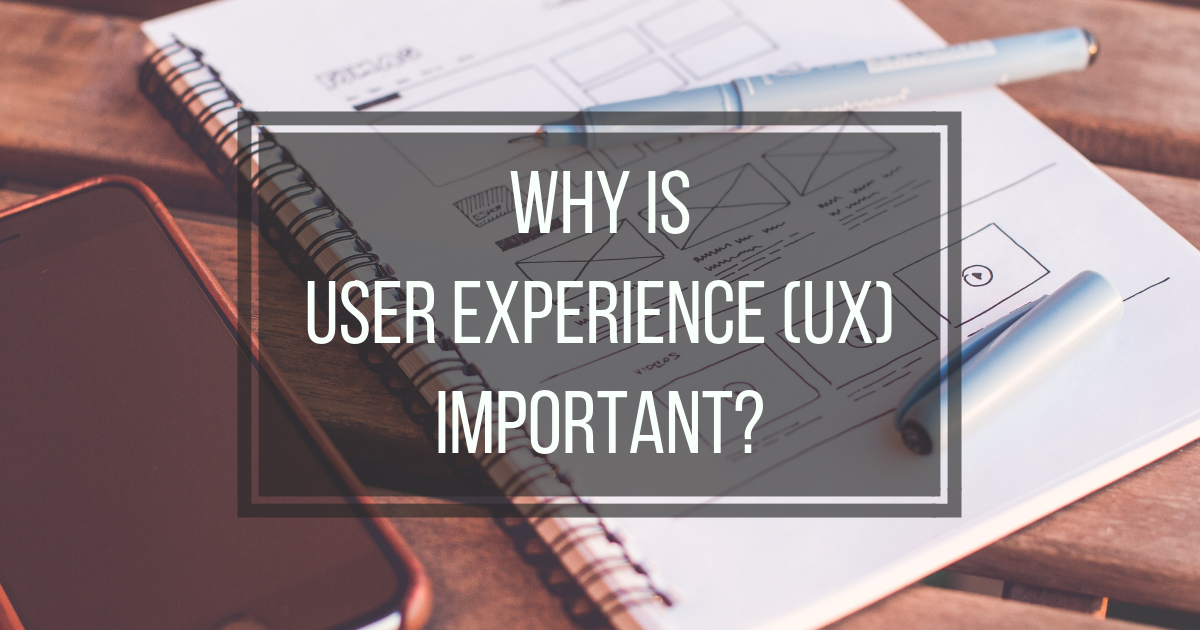 User Experience (UX) Design is part of the design process. However, UX is more focused on the overall experience than just the look of the site. UX involves designing and planning an experience and creating a workflow for the users of a website or app (or any piece of technology really).

It determines your goals
---
A big part of UX is discovery. This involves interviewing main stakeholders to learn about the project at hand. In interviewing the heads of Sales, Marketing, Creative, CEOs, CTOs, CFOs, etc, you will learn as much as you can about every aspect of the company. The most important part of this is getting these different perspectives. It is the job of a UX designer to note this various feedback and plan accordingly. These goals then directly play into the site structure, content, and audience.

It figures out who your audience is.
---
Once you figure out your goals, research your customer base, and create personas. Personas are fictional representations of the real people that use your website. A website can have multiple personas, and each persona can (and should) have different backgrounds, personalities, needs, and end goals. The true success of the site comes when you figure out how to make both users and stakeholders happy.

It helps you with content strategy & creation.
---
In knowing what people are looking for, you can create engaging and relevant content. The real reason that people go to websites (well most business websites anyway) is because they are looking for some kind of information. This is why content is so important. If your audience doesn't get something helpful out of your site, they will definitely find it elsewhere.

UX is the skeleton to your body. UX is the reason why you can't just make a website. You need to do a ton of research and planning to figure out what you need, where things should go, and what it should say. With UX, it'll help you get there. 

Need a consultation on your website? Give us a chat!