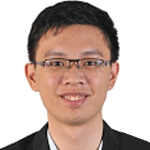 Intern
Hi all! My name is Nicholas and I'm a student of University Malaysia Sarawak (UNIMAS).  I have been working in Orangesoft for the past six months during my internship period as a Web Developer.  Before I move on, I can assured ONE important thing to you guys who are reading this, working in Orangesoft is FUN!
Before coming into Orangesoft, I'm worried on whether I would do well in this company as this is my first ever office job.  Surprisingly, everything is out of my expectation.  The culture, the people, the environment is MAGNIFICIENT.  Orangesoft treat interns like a Full-Time employee and they would guide you step by step on how to handle different tasks.  I'm able to work independently after a few times guidance from my supervisor.
For the past six months working in Orangesoft, I've been exposed to handle different tasks, to communicate, to work as a team and more.  Those tasks are hard to complete but with the help and guidance from my colleagues, I managed to finish all the task on time.  I couldn't thank them enough for everything they have been doing for me.  I believe from what I've learned in Orangesoft, I'll be able to apply all the skills in the future.
Moreover, they would organize company activities such as birthday parties, cycling, karaoke, eating section, badminton on every Wednesday and more.  Working in Orangesoft is nice and having such good colleagues around me is more than I can ask for.
Last but not least, I would like to thanks Orangesoft for teaching me, guiding me throughout my six months internship period.  I strongly and highly recommend anyone to apply a working position in Orangesoft because it will be challenging and most importantly, FUN! Trust me, this will be something that you will never get to experience elsewhere.
Peace and Thanks for everything Orangesoft !