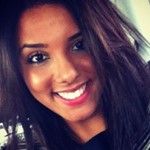 Intern
A young student from Paris, today I would like to express my deep gratitude for your gracious response. Also thanks, all members of OrangeSoft that have made every efforts to make my internship takes place in the best possible conditions. Furthermore, I wanted to thank mainly Karven without whom this internship would not have seen the day.
During this five-month, I had the chance and opportunity to be associated with the work, determination and ambition of OrangeSoft. They inspired me the true values that today allowed me to acquire new knowledge and skills. These will be invaluable to me and to the realisation of my upcoming projects.
Thus, time, attention, the interest you have kindly shown me were not lost. They have given me the wish to persevere in this business for which you have given me the utmost respect. I now have field experience that provides me ways to improve.
OrangeSoft is a successful company, ambitious and resourceful one. Duties of a warm team of professional it's with the heart tighten that I'm writing this words and that I express my great and deep respect for the work you do every day to perfection and in every detail. I believe this is the reason why today it brings you an undeniable success.
Since the first day of my arrival and until this last moments spending with you, I am very happy to have shared these past months around you, to have learned from your culture, your knowledge and more generally your values. By these few words I would like to finish and to wish you good luck and all the best for the future of this company that considers its members as family, know that this is the key to success.
With all my gratitude, I beg you to accept the OrangeSoft team, the expression of my highest consideration.