As more and more businesses are embracing digitalisation and increasing focus on online marketing to attract customers, it becomes ever more important that brands find ways to stand out from their competition in the digital landscape.
One of the most useful tools that a brand could utilise to achieve this goal is by embracing Search Engine Optimisation (SEO) for their online platforms.
 
Why is SEO so important for brands?
The main goal of SEO is to improve a digital platform's online visibility and discoverability to potential customers, ultimately turning that increased awareness into profits and desired outcomes for the brand. 
Through employing various SEO strategies, a brand can quickly improve their search engine rankings in a cost-efficient manner.
SEO Optimisation Case Study
When a private dialysis centre first approached us to assist them in promoting their website, we were asked to provide an SEO plan and strategy for their website. 
The centre provides critical service that would benefit many patients, but is having trouble reaching out to those customers. They are also looking to further expand their customer base.
 
Therefore, we were given the goal of ranking the website on Google search engine's first page for at least 10 search terms within a period of 12 months. 
Seeing the website's potential for greatness, we immediately stepped up to the challenge. 
We started the process with an audit of the website as well as an in-depth keywords research. The findings are reviewed to determine the most effective way of achieving the goal that the brand has set for us. 
As their core demographic are Malaysians, SEO services provided will target their audience in two languages- English and Malay. So, targeted content writing in each language was provided to bring awareness of the services that they offer and drive up website traffic.
On-page SEO optimisation was provided by our team through various practices such as optimising website loading speeds, adding relevant alt texts, and fixing broken links, to name but a few of the methods we undertook.  
Off-page SEO optimisation was also implemented by helping them to provide quality content for other users to share and give the website a big boost in traffic.

Last but not least, monthly ranking reports were published for both us and the brand to review the results of our work. The reports helped us to find out if our efforts are bearing fruit and determine if we are on the right track with our strategy.
Keywords SEO Performance Results
By the one year mark of starting the SEO optimisation process for the brand, we were delighted when our efforts paid off.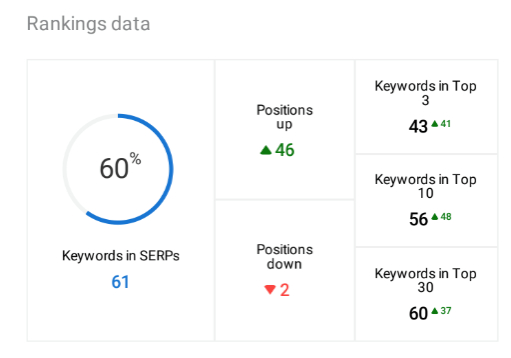 Within the first year, the website has 56 keywords ranked on the first page of Google search results for English. That's an increase of 48 English keywords to the first page!
But that is not all, as our SEO campaign to rank the website on Google for the Malay language yielded even fruitful results.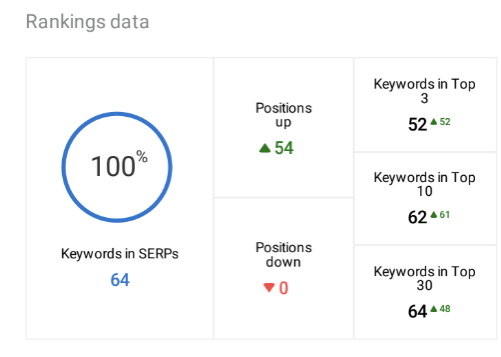 62 keywords for Malay were successfully ranked on the first page of Google, amounting to an increase of 61 Malay keywords to the first page!
That is quite impressive, would you agree?
Organic Traffic Performance Results
At the same time, we were also tracking the organic clicks and traffic performance to ensure that our SEO campaign efforts are paying off.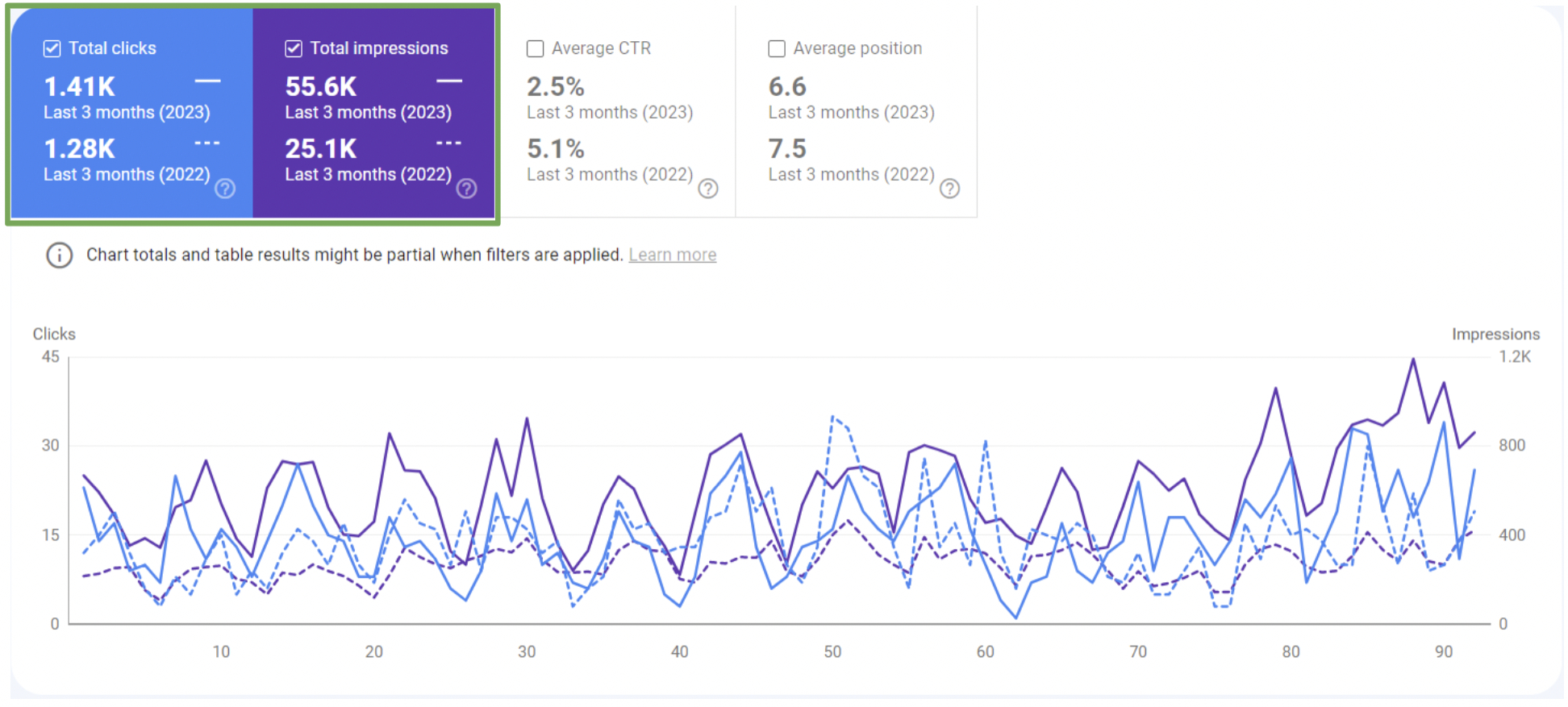 By comparing the past 3 months of 2023 compared to the same timeframe in 2022, the organic traffic generated from English Google search results increased from 1.28k to 1.41k (10.16% increase). Search impressions also increased from 25.1k to 55.6k (121.51% increase), a huge increase in website visibility. 
That is a big increase in performance, but it is just the organic traffic results for English. How well did the website do for Malay language traffic results?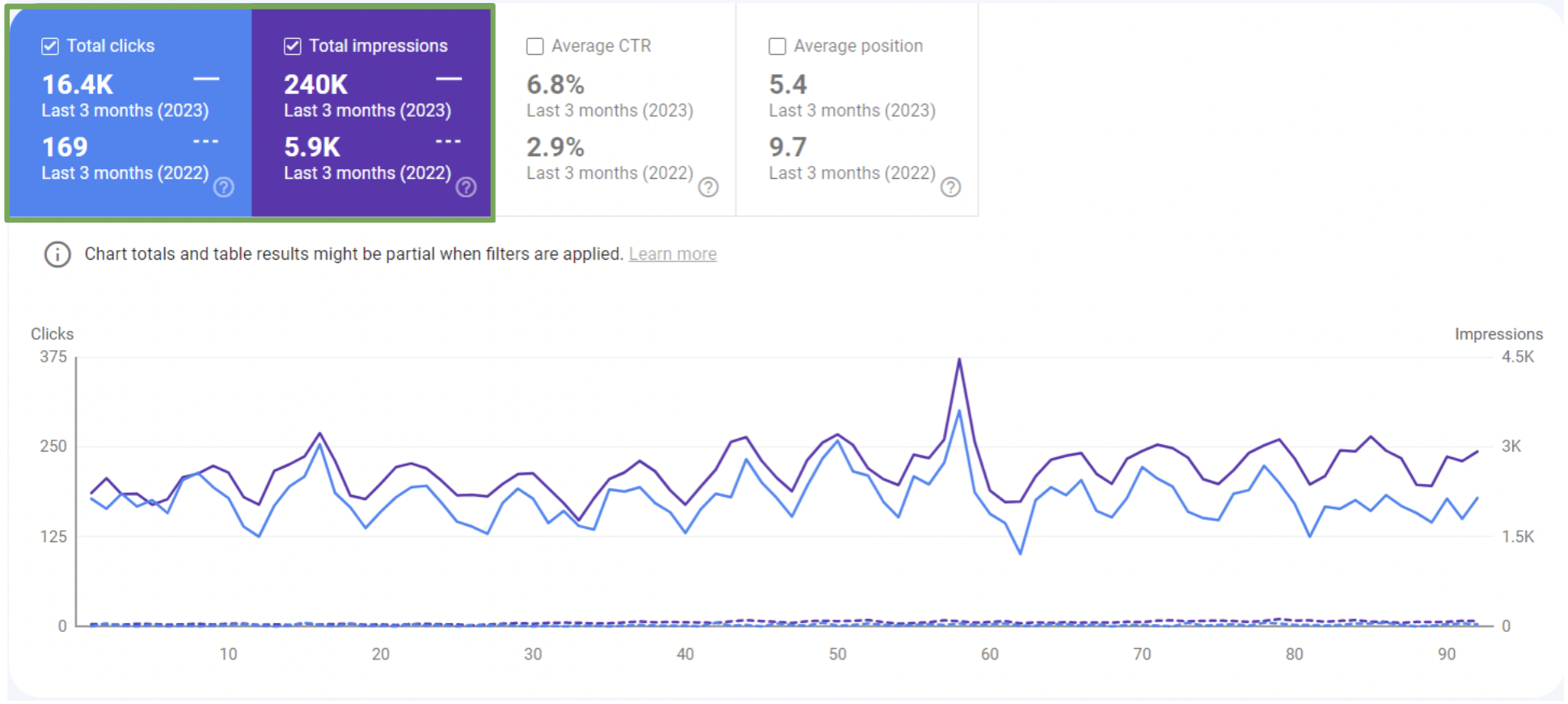 When comparing the past 3 months of 2023 to 2022, organic clicks from Google for Malay language search results increased from 169 to 16.4k (9604.14% increase). Website visibility also dramatically increased as search impressions rose from 5.9k to 240k (3967.8% increase).
That's a lot!
Final Wrap Up
Thanks to the wildly successful SEO strategy and campaign, the brand managed to attract a wider audience and customer base. 
With effective SEO practices, the brand has catapulted themselves to the forefront and positioned themselves as the choice pick for private dialysis centres in Malaysia.
Interested in learning how you can achieve great results for your business with effective SEO strategies? 
At Orangesoft, our goal is to help your business and website achieve their fullest potential. With our guidance, we can help you to implement SEO tactics that are best fitted to your needs just like what we did for the many other brands we have partnered with.
Drop us a message and get in contact with us anytime!