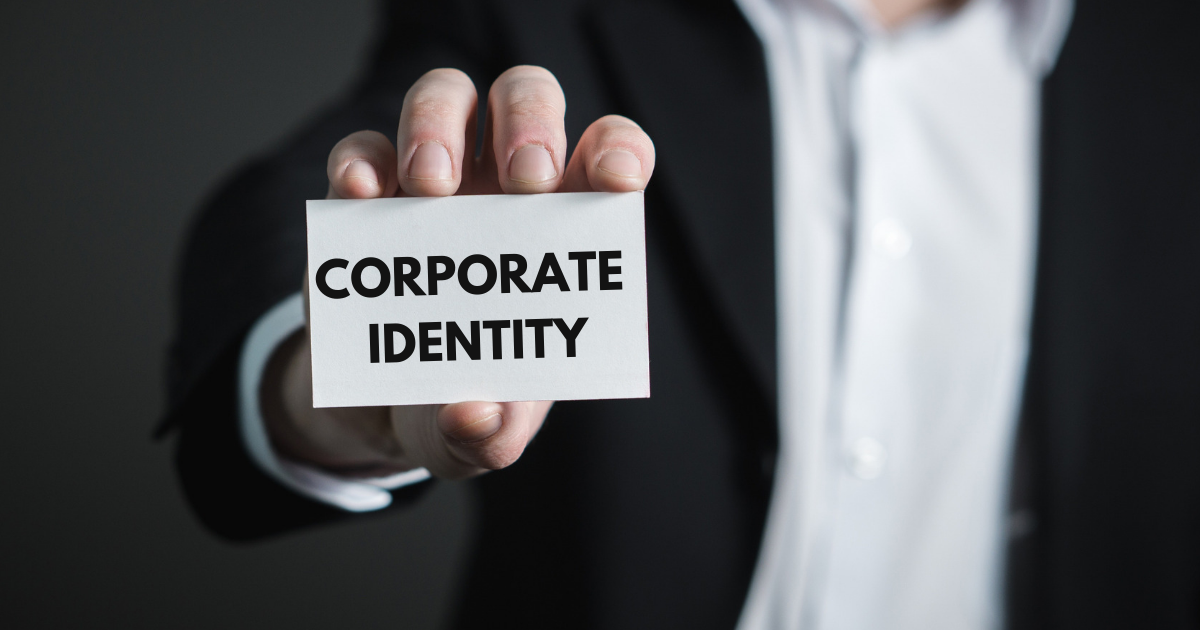 In today's business world, whether or not you sell things online via your site, you need to develop a corporate identity. The importance of corporate identity cannot be overemphasized. 70% of Malaysians actually do research online before coming to make a buying decision.

Moreover, you have competitors in your industry, and if you don't, they will soon spring up. Your customers need to be able to distinguish you from the rest of the crowd out there on the internet, marketing the same product or service you are promoting as well.

That means your branding needs to be outstanding. It could be the color layout of the business logo on your website or the unique way you craft your newsletters and brochures. How does a corporate identity help my business, you may ask? It does so in many ways.

The impact of a corporate identity cannot be underestimated. We will take a look at some of these in this write-up. A corporate identity: 
 
Enhances your business
---
A strong, exclusive business identity engenders a positive reflection from the viewpoint of a client. This is the type of mentality you want embedded in the minds of your customers.

Improves your Trustworthiness
---
If a corporate identity evokes certain feelings and values that mirror the minds of your clients, they will be able to relate to such viewpoints and visions of your business. This, in turn, will engender trust and loyalty in your brand each time they need your product or service.

Impacts Business Identity
---
As they say, it's quite hard to create a second "first impression." What this means is that potential customers assess your products or services based on how impressed they are when they visit your website for the first time. This impression, if it's profound and positive, lasts longer in their minds, and you will easily be remembered when they are in need. You can see how your exclusive business identity sets you apart from your competitors in your niche.
 
So how does one go about developing a powerful corporate identify online?

User Friendly Website
---
Developing a corporate identity with your website requires that you have a user-friendly website. Ensure that your site is easy to navigate from one section to another. That means you need to hire or employ a professional website designer who is not only going to create the website but make sure it is maintained, and have all glitches ironed out.

Carry out adequate research before designing your website; you need to check your competitor's website to get familiar with it from a customer's point of view. Then create your site based on the information you've gleaned from your competitors and also having your web visitors in mind.

Your website must have:
Uncomplicated navigation tabs and menus,
Content that is search engine optimized and user-friendly,
Content that is packed with relevant and up-to-date information,
and Enriched content communicates your brand's uniqueness.
If your website designer can incorporate the factors listed above when designing your site, then you will have an edge over your competitors. Also, get a good graphic designer to create a unique logo for your website. The logo alone should stand you out and speak volumes about your products or services.

Responsive Website
---
Also, make certain your website is responsive, meaning that it looks okay when viewed via mobile devices like smartphones or tablets. Designing a responsive website will set you apart and also increase the number of visitors your site receives every day, which will consequently improve your online brand.

Web Advertising
---
Another part of building a corporate brand is the area of advertising. Your website is active online, so make sure your ads are seen by the right demographic. Do not neglect customers who are not online-savvy; direct your offline communications to your website as well.

Social Media
---
Social media can also play a huge part when building that business identity for your website. Lots of people throng social media network sites; Malaysians spend an average of 3.1 hours on social media sites each day. You can take advantage of this massive swarm of traffic.

Ensure you embed social media buttons on your site so that any time you upgrade the content on your site; it gets shared to multiple social media networks, thereby bringing you more traffic and, at the same time creating brand awareness for your business.
 
You can see how important it is to build a corporate identity for your business. There is no iota of doubt that your website, being the first stop online for potential customers, will impact your corporate identity. Make sure you can be distinguished from others in the same market.

Develop a corporate identity with your website and make a profound statement with your online platform. You are leaving a lot of money on the table if you fail to develop your corporate identity. Start making a positive statement with your site today. You would be glad you did!