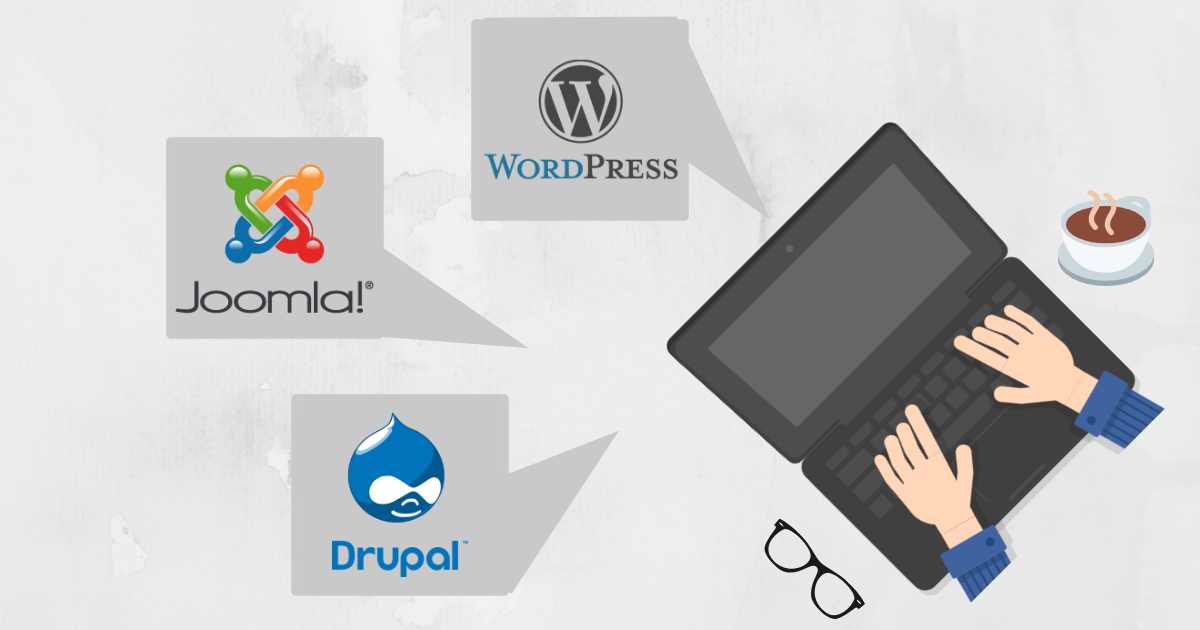 Creating a successful website is now easier than ever before due to Content Management System (CMS). With CMS you can create and publish web content, present it to your audience, and archive it safely.

Free Open Source CMS can help you create a powerful website on a limited budget. But with so many options to choose from, the obvious question becomes which one should you go for? Open Source CMS Software: When it comes to Content Management Systems (CMS) the top names currently are the popular WordPress, the brawny Drupal, and the cool Joomla.

WordPress
---
Is the best blogging platform available as of now. As a CMS used in other ways than blogging, it can be a viable solution, but is not nearly as potent as Joomla or Drupal.
Pros - Easiset of all CMS to install and to use.
Cons - Not as inviting for developers as its rivals. 
 
Drupal
---
Is the most powerful CMS for developers, especially for those who simply love to write code. Of all the three CMS's, Drupal is the one that most resembles a developer platform.
Pros - Can be used to build ultra-fast websites.
Cons - Targets features rather than plain themes.

Joomla
---
Joomla is a mix between WordPress and Drupal. It blends the accessibility of the former with the power of the latter. Yet it's neither as user-friendly as WordPress nor as brawny as Drupal.
Pros - Fits both developers and designers.
Cons – Not as user friendly or feature-rich as its rivals.


Conclusion
Ultimately, choosing a CMS is entirely a personal choice that depends on what one wants to accomplish. Having said that, Drupal enjoys a slight advantage over its rivals, since it can easily build many different types of web pages, from simple web blogs to large online communities. We build the websites on Drupal, talk to us if you need one as well!