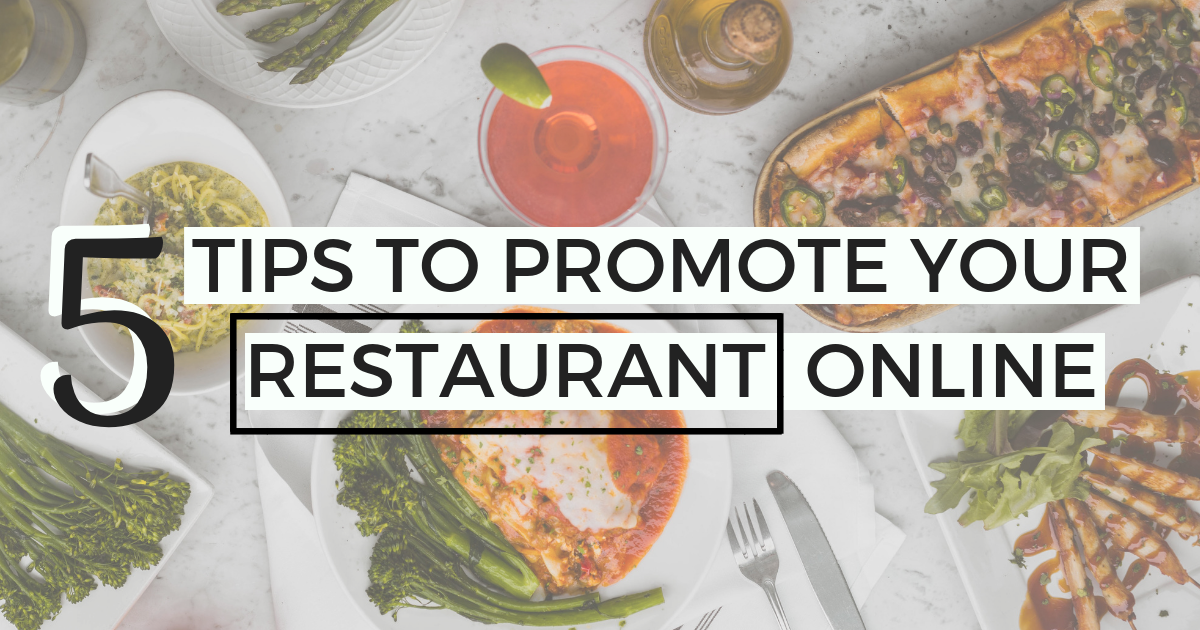 Promoting your restaurant online can be a daunting task. Offline stores are barely keeping up with the fast paced growth of the internet and what may work today may not work tomorrow. For the food industry, it is a whole different story. Some things may require an update from time to time but here are 5 solid tips that will help you promote your store online now and towards the near future.
Tip 1: Foodie Photos
---

The foodie culture is not stopping anytime soon. As restaurants get craftier with their meal, so as the demand for every foodie to show off.

The best way to promote your restaurant online is with high-quality, drool-inducing photos. Visual content is always highly engaging online and having delicious looking photos on your website and across various social media platforms is essential for drawing hungry eyes.

Tip 2: Google+
---
Setting up your restaurant's Google+ account as it will help your restaurant be displayed when users Google you. Here's how it works:

When you search a business within Google, Google's Knowledge Graph provides the business's details in the sidebar. Google's Knowledge Graph gathers a large chunk of its info from Google+, so having your business set up on Google+ is a huge bonus, as having your restaurant appear via Google's Knowledge Graph allows for more prime search real estate (for free)! Also encourage visitors to review you on Google+, as Knowledge Graph loves to aggregate Google user reviews.
Tip 3: Promote User-Generated Content
---
User-generated content (a.k.a UGC) is a great way to build your very own online community. Host a photo contest by asking customers to share their favorite meal at your establishment, and share submissions across your various social networks. Consider rewarding some random lucky contestants with a free appetizer or other promotional efforts!

Hosting and promoting user-generated content shows customers that you appreciate them, turning occasional visitors into repeat customers.
Tip 4: Food Blogger Outreach
---
When you're a new restaurant, another great way to get the word out on the web is to invite food bloggers to your restaurant to give you a try, and consider offering a free meal or appetizer to get them in the door. Politely ask if they'd be willing to review your restaurant and share their experience online.

You can't outright ask for a positive review, as that would be dishonest, but it's fine to simply ask them for an objective restaurant review. Some bloggers might decline your offer, but the more you ask, the better your chances are of getting some positive feedback and generate more interest online.

Some food bloggers have big followings, and getting their attention can have a huge influence on your restaurant. Even just one write up or mention from a major foodie can be huge for restaurant promotion efforts.
Tip 5: Partner Up With Delivery Services
---
Food delivery services are rising and it's the best time to get involved. Huge companies to startups rely on these services to deliver as more often than not, employees prefer to eat in and not put up with the hassle of going out to eat. A number of food delivery services already have a huge audience, and it's another way to get your restaurant in front of it. 

Try out these 5 tips and observe how your restaurant will start getting the right attention. If you need any help with preparing your website for an influx of visitors, contact us now!